Welcome to bespoke skincare.
A revolutionary personalized skincare tailored to your individual skin needs. You no longer need to be overwhelmed by the vast range of skincare products available. Address all your skin concerns with a customized product. Refine your formula over time to adapt to your lifestyle, age, skin condition and any seasonal and environmental effects. Simplify your daily skincare routine with a multi functional solution.
About Universkin™
Ten years of research and clinical studies led to a breakthrough innovation: a cosmetic formula with soothing and preparing properties. The Universkin™ P skincare basis is an innovative serum designed to integrate pharmaceutical grade active ingredients at concentrations decided by your skincare specialist.
The technology derived from these studies ensures optimal delivery of active ingredients to the skin while guaranteeing their homogeniety and stability.
The Universkin™ P serum can integrate up to three pure active ingredients. This method also avoids the use of multiple chemical preservatives. Thus, even the fragile actives-freshly integrated in the emulsion basis-deliver optimal efficacy.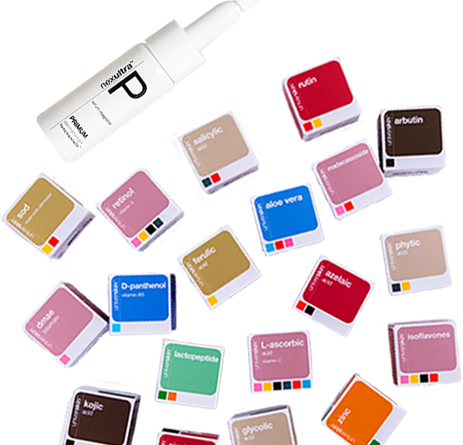 How It Works
To design your formula, an extensive skin analysis is conducted by one of our skincare experts using a comprehensive questionnaire and consultation. A uniquely personalized combination of up to 3 active ingredients selected to best address your identified skin issues are added to the Universkin™ P serum, and in less than 1 minute your skincare formula is prepared just for you! Your formula can then be fine-tuned over time to adapt to your lifestyle, age, skin condition, and any seasonal and environmental effects. Our unique formulation renders the "one-size fits all" skincare products obsolete. Universkin™ formulates a unique product.
To find out more about how you can design your own Universkin™ formula book a free consultation with Laser Advantage today!