Enhance your skin and confidence with Zoe Bliss
The latest device in skin care and beauty is here at Laser Advantage. The QYKSONIC Zoe Bliss cleanses, massages and applies skincare for the best short and long term results. The Zoe Bliss delivers 7500 T-Sonic micro-pulsations per minute to cleanse, exfoliate, massage and apply your favourite skin care products to leave you with cleaner and softer skin.
The powerful cleansing brush helps you get a deeper clean. Pressing and rolling the Zoe Bliss allows for deeper product penetration and with the unique petal shape it allows for more effective cleansing for the harder to cleanse areas around the eyes. The medical grade silicon allows you to exfoliate your skin with your daily cleanser without having to use a harsh exfoliant on your skin. The curved metal base of the Zoe Bliss helps to massage areas of your face.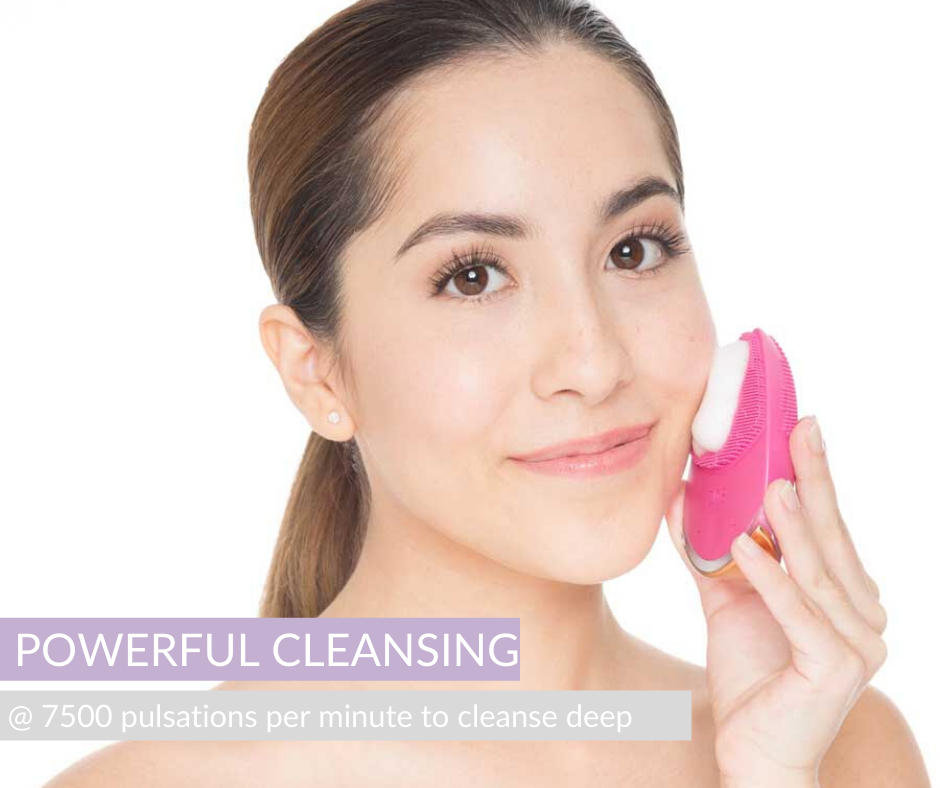 Benefits of the Zoe
Made of ultra-hygienic medical grade silicon
Designed to be resistant to bacteria and buildup
No pieces or attachments you have to purchase
After one use your skin will feel hydrated
Great for all skin types who want a deep (but not harsh) exfoliating clean. Ideal for those with acne prone or sensitive skin.
Excellent battery life. One charge is good for up to 500 uses
Easy to clean
Waterproof
The Zoe Bliss is available exclusively at Laser Advantage MedSpa.
It comes in 6 beautiful colours; mint green, blue, yellow, hot pink, purple or baby pink.