Beauty that comes from within.
A revolutionary PRP treatment that uses your own blood platelets to stimulate tissue regeneration, cell growth and collagen production. The results are truly remarkable with improvement in your skin's tone, texture, and overall quality. It may be used in your face, neckline and hands for all-natural rejuvenation from the inside out.
Arthrex PRP is a procedure that harnesses the body's own healing and regeneration process. By injecting endogenous PRP at the treatment site, healing and regeneration of tissue can be stimulated on a purely natural basis.
PRP (platelet rich plasma) has been successfully used in aesthetic medicine for skin rejuvenation, hair loss, as well as for plastic surgery.
It is the only treatment that allows truly tissue regeneration using your body's own ability to regenerate your skin.
Platelet-Rich Plasma is Ideal for:
Mature skin or aging skin
Women with thinning hair
Hair loss
Alopecia (hereditary and non-hereditary)
Scars
(Chronic) wounds
Treatment
Your Registered Nurse draws 15 ml of blood from you to isolate the platelets (thrombocytes). A medical device and centrifuge is used to perform this procedure.
He / she then injects these at the treatment site (e.g., your face, your hairline) to stimulate the body's own regeneration processes.
The platelets contain growth factors that promote the production of cell-preserving substances, including collagen and hyaluronic acid.
The way platelets close wound and encourage healing also stimulates regeneration and cellular metabolism.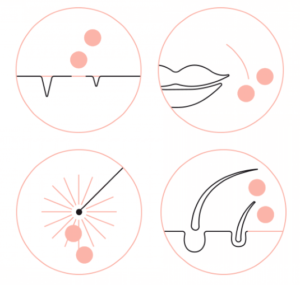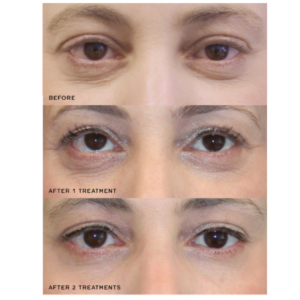 Your Benefits
Body's own substances, therefore comparably safe and well tolerated
"Naturally" beautiful appearance
Gradual effect
Quick and easy (30 min.)
Possibility to combine various treat- ments (e.g., laser) with platelet-rich plasma
Before and After
*Individual results may vary. Photos courtesy of PRP Injection MD.
Platelet-Rich Plasma gallery illustrate results following the provision of Croma Canada. The pictures may display the Before & After results obtained when treatments were performed at clinics other than Laser Advantage. In providing the photos and statements on this website, Laser Advantage and the website ssmlaseradvantage.com does not state or imply any guarantee.